Character Template
Persona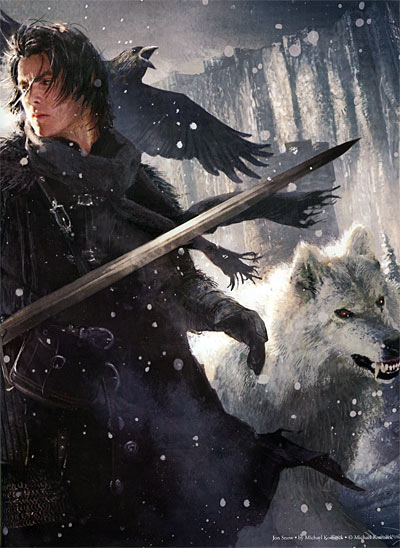 Name:
Connor Blackedge
Alias:
The Prince of Silence, The Lion.
Gender:
Male
Age:
18
Birthdate:
March 3rd
Sexuality:
Straight
Special Characteristics:
When angry enough, Connor's eyes will turn from its grey color to a light golden color.

Personality:
Driven; is the main disposition that Connor presents. Like an unstoppable force he will not leisure from his goals once he has decided upon them. He is not shy of actuation, in fact he yearns it. He glorifies in the thought of just doing what is in his heart, and his heart is full of righteousness.
He is bounded by the terminology of Honor and Valor. Like his mother taught him, knowing when to utilize the value of honor will make him a champion among men. He will never turn away a challenge, nor back down from a loosing one. He values respect greatly and does this so his respect for others will be brought back to him the same. But his mother teachings often clash with his fathers, who taught him the sneak and sly way of the blade. Connor tries to find a good medium where he shows honor, but isn't afraid to his fathers teachings as well. Connor's bravery like his brothers knows no bounds. It isn't a hot headed nature, although he is the hot head out of his two brothers. He will simple run into danger face first because he has to, to him there is no choice you always do what you can.
Connor is very virtuous and honest. Though not as blunt as his younger brother Vanitas, Connor seems to be a balance, his honesty is more of trying to uplift others rather then just stating blunt facts. He is a caring person and always takes others sensitivity to account, so he watches his way with words so he doesn't unintentionally hurt others feelings. He sets high moral standards on himself to remind himself he is better then what his adversaries think he is. He has this incorruptible nature which is one of his biggest factors, he refuses to take life for bribes of money of other things. He will only take life under one condition, they were involved in his father's death. But when facing these enemies Connor is beyond anger a trait you don't see a lot from him.
Bonds, are what matter most to Connor. His loyalty to his brothers is unmistakable and never ending even in death. His sense of pride, honor, the reason for his bravery are all for his lost family, and what he was left of it his brothers. He will do anything to ensure their lives, and knows they will do the same for him tenfold. He places the utmost trust in them without even a thought, its almost like an instinct, a trait, knowing his brothers will always be beside him. Aside from family Connor is great at making friends and partners, with all his moral codes he is easy to trust but sometimes he himself is to trusting towards others. He always tries to help, and see the good in others, but one day he will learn not all that cross his path have good in their heart like him.
Despite his moral codes, honor of the blade, the trusting nature and honesty. Connor does show a charming sort of wit. When around allies or even women, Connor can utter some quick witted responses to situations. He tries to be light hear-ted at times to ease done others who might be to over the edge. He mainly adopted this from his father, and to ease down his older brother's coldness at times when it gets to overbearing.
Likes:
Competition
: You can say its in the blood really, his brothers and even his fathers before him all have this competitive drive. It's something about competing with others and beating them that gives Connor this unyielding fulfillment. But also about earning respect, and keeping it. Backing up all the trash talk. Proving yourself. The blackedge clan takes proving oneself very seriously, one of the main reasons most blackedge members are competitive.
Art:
You can call it a hobby, or call it an obsession. Connor has a real deep down love for overall Art. Drawings, paintings, statues, pictures, sculptures most things hand done, he will love it. All forms of art he takes in almost like a passion, most of his own stuff he cares for, like it was another life. He sees inventions as another form of artwork, and will try to invent some things when the free time arises. Mostly his inventions revolve around weaponry and armors, things for battle its in the blackedge blood. But he does paint pictures and create comics for his own amusement. He loves comics, and new styles like manga which isn't very popular just yet. When he was a kid, and his father told him stories of his adventures Connor would draw them out and keep em.
Honor:
His most defining characteristic is his high sense of honor. Mostly learned from his mother, who banged it into his skull. He values the warrior codes, and loyalty to oneself. The way of the blade, to face a worthy opponent on equal grounds. Its just apart of him. Now his honor can only go so far, taught to him by his father. Connor is trained in the way of using tricks and sneaking around and assassination techniques. Sometimes you have to do whats best for the situation. And honor could get you killed one day, So Connor has learned to balance both. But he is alot more attached to the honor code, when facing a strong opponent one on one. Plus not only his avenging his father his main goal, with finding his mother. He desperately wants to bring honor back to the Blackedge clan.
Dislikes:
Cowardice: Its only natural that the ever so brave hear-ted Connor would hate even the mere word of coward, let alone be witness to it.
Treachery:
Motivations:
(What motivates your character in life and why)
Fears:
What does your character fear in life and why)
General Appearance
Height:
(How tall is your character)
Weight:
(How much does your character way)
Hair:
(What color is the hair and how is it designed)
Eyes:
(What color are the eyes)
Skin Tone:
(How is the skin tone. Light, dark, etc)
Appearance:
(What is your characters appearance like. Physical and Clothing is needed)
Guild
Guild:
(What guild is your character part of)
Tattoo:
(The guild tattoo Where is it located and what color is it)
Rank:
(What rank is your character)
Magic
Primary Magic:
Requip
Secondary Magic:
(Must be filled in later. Magic you bought at the store goes here)
Caster or Holder:
Holder
Description: Strengths: Weaknesses:
Extra
History:
(Your characters past. Must be at least 500 words)
Rp Sample:
(A piece of how you RP. About 200-250 words)
Face Claim:
(Name of person in the show-Anime/Show)