[wow][/wow]size=18]
Character Template
[/size]
Persona
Name:
Asuna Kuro
Alias:
Crystal of darkness
Gender:
female
Age:
14
Birthdate:
12 may
Sexuality:
straight
Special Characteristics:
N/A
Personality:
asuna is a good girl .
she never attack everyone anymore and she loves the nature now .
she always respect anyone around her and give present to them .
asuna loves to disturbs people that talk bad things about her .
she was alone since she was born and she never realized who is her parent.
when asuna saw people for the first time , she always call them weirdos . asuna always travel around fiore to find a home .
asuna is a loner but also a good person, also asuna loves she is to reading books .she write a novel about herself and asuna always cry when someone and their family was together. asuna always feel that she is alone , so asuna needs a pet .
she found one cat and named her natalie .
She has a fondness of taiyaki, which was the first food she ate
she hopes for the sky is blue and no dark clouds around her.
at first she was very emotionless until she saw fairy tail.
when she saw fairy tail her heart burst and the bad feelings is all gone.
Likes:
Asuna likes WINTER because it's the season when she was born she loved that season and always give people a lovely and touching present.
Asuna loves KITTENS because it'so cute and adorable , kittens have touch her heart.
Asuna loves INTERESTING BOYS because everybody needs a pairing and she need to find her own pairing
Dislikes:
perverts , asuna hates pervert because they are freaky .
Motivations:
TO BE A GREAT MAGE .
asuna has been alone since she was born until she saw fairy tail .
she learned magic and have friends because of fairy tail .
she wanted to make all of her friends proud when she was an S-class wizard
Fears:
asuna is fear by monster , ghost , fail on reaching her goal and death when she doesn't fulfilled her goal. death can't be restore and can't be reset.
time continues and can't be change , the only way asuna can survive this is when her friends support her and loves her alike she loves her own friends.
even if the sky is been crushed her feelings about her own friends is important!
General Appearance
Height:
153cm
Weight:
45 kg
Hair:
sunny yellow , long hair
Eyes:
dark red
Skin Tone:
light
Appearance:
kuro is a slender and cute . she loves her red eyes and blonde hair .
she always receive a compliment because her cute and irresistible body. but she hates perverts around her ,she always attacks the perverts and one of her huge perverts is the principal. the principal always take out his clothes and run for kuro's autograph. kuro never have a boyfriend and don't even want one.
sometimes kuro's clothes is gothic or dark colored.
kuro always have an dark small dress and black shoes.
when she was in school , asuna always uses the right uniform.
she use ( in school ) a yellow and white shirt with green ribbon and light green skirt.
like this :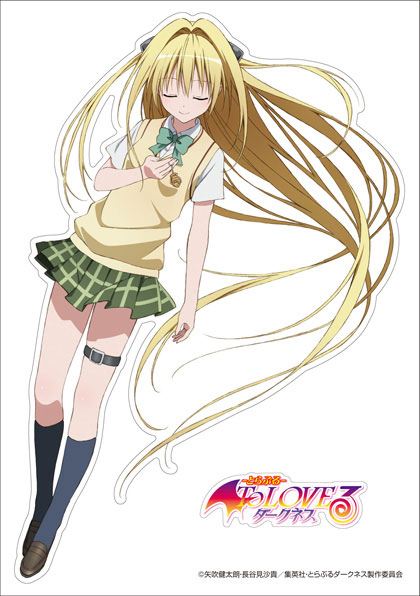 n the middle of city , she always use purple T-shirt ,blue skirt and also use a rainbow colored necklace . like this :
sometimes asuna hates fashion so she ask her friends to help her out .
she use a cute dark dress and black boots like this :
Guild
Guild:
fairy tail
Tattoo:
right hand , black
Rank:
D-rank
Magic
Primary Magic:
crystal dragon slayer
Secondary Magic:
(Must be filled in later. Magic you bought at the store goes here)
Caster or Holder:
caster
Description:
A Magic which allows the user to give his body a Crystal aura that cannot be touched by normal means. With this Magic, the user is also able to add a Crystal aura so she can move swiftly, dodging efficiently and making surprise attacks.[2] However, if the user is caught while in a tangible form during the effects of certain spell, they are then vulnerable to attacks.
Strengths:
=> Ranged Combat
=> Melee
=> Versatility
Weaknesses:
=> Crystal Vulnerability (lower the rank of the spell, better the chance of being caught)
=> Below Average when used defensively
Extra
History:
Asuna was born in the town of magnolia and she did not know anything about this world.
when she was young she knows that she can use magic.
Asuna was exploring fiore and return but when she was home her home was missing.
Asuna cried in the corner of the city, and he was found by evil men.
Asuna was raised to be a weapon and a assassin.
she had grown up and did not know anything else about the city magnolia.
she kills the bad guy and continue her life as a assassin.
Asuna always give a hint that the assassin was Asuna
and Asuna does not care about the earth's natural.
Asuna became a emotionless and cold-hearted woman.
The next year, Asuna know of villages filled with good people.
she came to the village and look for the house, she found a black house.
and kill the people who live in that house.
to get food, she always secretly hiding in the shadows and steal food and also kill its owner.
2 years later, she traveled through fiore and realize she was wrong.
she never wanted to be a dark mage anymore.
she knew it was the right choice and Asuna started life as a good mage. she joined fairy tail ,gained power and have friends.
she want to be a good mage so that wrong doings are forgiven.
and so she lived happily since she joined fairy tail.
but she can't remember her own parents.
she never really wanted to know her parents.
actually as an " ex " assassin she have a tiny darkness inside her.
she was called nemesis the princess of darkness.
f she was filled by darkness she will turn to nemesis and be evil forever.
the one that killed asuna's parent are nemesis.
also if asuna is good then nemesis is very bad.
and a few years ago , nemesis and asuna was separated and choose their own path.
nemesis takes the path of darkness and asuna takes the path of goodness.
they never realize they ware together , and they don't really like each other.
until, asuna found out that nemesis can't live in earth if asuna was alive.
so if nemesis saw asuna , nemesis will rush to defeat asuna.
but asuna always survive and nemesis always lose.
even tough if nemesis lose her power will gone and she can't fight again.
so... , she meet an alchemist and told the alchemist to make strength enhancer
it woks and nemesis reinforce her power , but the time is still running.
nemesis can only live in earth for 10 years , there only 9 year left.
so asuna's adventure is still going and she needs to fight for herself and her friends.
Rp Sample:
during the morning in fairy tail, Asuna wanted to take quest and there is written "FEMALE ONLY". Asuna suspicious and took the quest.
while there, there was a man named Takashi. takashi said "hmm .... * Takashi grope Asuna quickly" and said "so you're a female" Asuna said "you can see just my body ". Takashi told Asuna to search for treasure. Takashi said it was hidden in a dark place. so Asuna use sense of smell to search for it. she thought maybe the hidden treasure is in roof! Asuna ran into roof, she looked up and Asuna see the map to the treasure. turns out the treasure in the corner tree.
Asuna surprise, she saw a small wardrobe and she found a book.
The book tells the story of the past Takashi. Takashi apparently dead, Asuna crying and Takashi appear in front of asuna .takashi said "yes, I'm already dead but I have not gotten to love the gift of magic experts" Asuna understand and she ran to the corner of the tree. Asuna quickly took the treasure and give it to magic experts and now, Takashi has no doubt about himself. and Asuna getting happier.
.
Face Claim:
Yami from to love ru
Name:
Natalie
Rank:
D-rank
Gender:
female
Height and Weight:
134 cm and 25 kg
Description:
natalie:
Abilities:
~fly
~playing sword
~helping when emotion sickness