Request name:
Give my brief case back!!
Guild:
Raven Tail
Request rank:
D
Client name:
Cliff
Objective:
Get back briefcase for Cliff.
Location:
Clover Town.
Posts:
2 at the most/ Solo
Word Count:
1,000
Mages Required:
One
Reward:
2,000 jewel
Request description:
Cliff has loaned his brief case to his across the street neighbor, Jeff. Cliff says that this is the tenth time he has borrowed something and never returned it. This time Cliff is seeking help from any mages to get his brief case back. The reason this request is D ranked is because Jeff might give the mage a hard time.
Request details:
Jeff and Cliff are brothers who seemingly get along then always don't get along. You will meet Jeff inside his house to discuss his big plan or scheme to get his brief case back. Cliff has guard dogs outside of his house in his front yard, so if the mage isn't able to defend himself then they are in for some serious trouble. Not only that but Cliff himself is trained in self defense, although to make this more troubling Cliff is stated not to be harmed at all. Aside from the guard dogs there should be no other danger other then Cliff himself but he is of old age so avoiding a fight with him may be easy. The secret mission of this request is to find a way for the brothers to bond again.
NPC's
Name:
Jeff
Age:
68
General Appearance: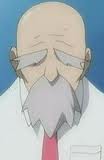 Motivations:
Getting his stuff back from his neighbor
Fears:
Losing his brother
Other:
None
Name:
Cliff
Age:
67
General Appearance:
Motivations:
Not giving his stuff back to his neighbor
Fears:
Losing his brother aswell.
Other:
None
Enemies
Enemy Name:
Guard Dogs
Rank:
E-rank
General Appearance:
Five basic large black dogs, of rottweiler breed.
Magic:
N/A
Spells:
N/A
Weapon:
sharp fangs
Equipment:
None.
Motivations/Fears:
Their motivation is to sniff each other's butts. They fear the whistle of the old man.
Code:

[b]Request name:[/b] Give my brief case back!!
[b]Guild:[/b] Raven Tail
[b]Request rank:[/b] D
[b]Client name:[/b] Cliff
[b]Objective: [/b] Get back briefcase for Cliff.
[b]Location:[/b] Clover Town.
[b]Posts:[/b] 2 at the most/ Solo
[b]Word Count:[/b] 1,000
[b]Mages Required:[/b] One
[b]Reward:[/b] 2,000 jewel

[b]Request description:[/b] Cliff has loaned his brief case to his across the street neighbor, Jeff. Cliff says that this is the tenth time he has borrowed something and never returned it. This time Cliff is seeking help from any mages to get his brief case back. The reason this request is D ranked is because Jeff might give the mage a hard time.

[b]Request details:[/b] Jeff and Cliff are brother who seemingly get along then always don't get along. You will meet Jeff inside his house to discuss his big plan or scheme to get his brief case back.


[u][b]NPC's[/b][/u]
[b]Name:[/b] Jeff
[b]Age:[/b] 68
[b]General Appearance:[/b]
[img]http://i42.servimg.com/u/f42/14/32/01/31/cliff10.jpg[/img]
[b]Motivations:[/b] Getting his stuff back from his neighbor
[b]Fears:[/b] Losing his brother
[b]Other:[/b] None

[b]Name:[/b] Cliff
[b]Age:[/b] 67
[b]General Appearance:[/b]
[img]http://i42.servimg.com/u/f42/14/32/01/31/jeff10.jpg[/img]
[b]Motivations:[/b] Not giving his stuff back to his neighbor
[b]Fears:[/b] Losing his brother aswell.
[b]Other:[/b] None